Moving on, or Not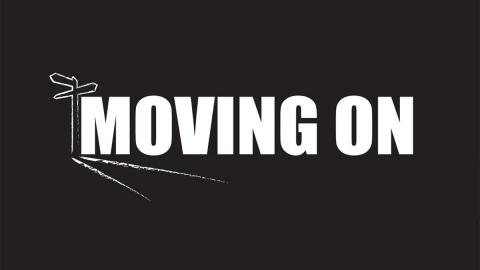 Moving on, or Not (by Mark Dunlop)
Some people have said that they don't understand why I haven't been able to move on from my experience in Triratna (or the FWBO as it was formerly called), so I thought I would try to write an explanation, as best I can. I don't fully understand the situation myself, I am not a trauma expert. I don't even know if trauma is the correct medical term.
For anyone who doesn't know my story, I have written an account of my experience in the FWBO / Triratna (10,000 words), available here:
https://triratna-perspectives.com/testimony/mark-dunlops-account
The actual physical sexual abuse by Sangharakshita has been quite easy to move on from. His physical sexual abuse in itself was not much worse than a dog rubbing itself up on my leg. It was the psychological and spiritual abuse that was more damaging, and much more difficult to move on from. Of course, the sexual abuse wouldn't have been possible without the psychological manipulation first, without SR persuading me that I needed to break through my alleged unconscious anti-homosexual conditioning if I was to make spiritual progress.
Another aspect of SR's influence that I have been able to move on from, is feeling guilty about being heterosexual, and therefore being mired in the lower evolution (according to SR's teaching). But that guilt about my sexual orientation lasted for about 30 years, and must have left its toll.
A further aspect of SR's influence that I have been able to move on from, is feeling inadequate or even sub-human, because of my complete inability to make any kind of spiritual progress, (or at least any any kind of spiritual progress as defined by Sangharakshita). I used to get intermittent anxiety attacks, feeling I must be stupid, or that my brain didn't work properly, because I was apparently completely stuck in a mundane way of seeing the world, unable to get even a glimpse of the truer, wider transcendental perspective that SR was supposedly guiding me towards. As SR put it in 1992:
"I see it [the Buddhist path] in terms of a very definite transition from what we regard as a mundane way of seeing the world and experiencing the world, to what we would describe as a transcendental way, seeing it in terms of wisdom, seeing it in terms of real knowledge, seeing it in terms of ultimate reality, seeing it in terms of a truer, wider perspective."
— Sangharakshita, at 5m 18s, in 'Going for Refuge', T.V. programme, BBC East 12.11.92.
https://youtu.be/yH77W4G4ei4?t=318
It wasn't until spring 1986, some 14 years after I had first become involved in the FWBO, that I first began to see through SR's teaching, and to see that he was actually a con man. I tried to warn other FWBO members about the dangers of his false, self-serving teaching, which seemed the obvious thing to do. I mean, if you found there was a leopard lurking in a nearby cave, wouldn't you try to warn other tribe members?
But trying to warn other Order members about SR's false teaching resulted in dismissive and sometimes hostile reactions from Triratna members. This is the aspect of my involvement with Triratna that I have found the most difficult to understand or to move on from. As a whistleblower, I found the unexpected dismissive / hostile reactions bewildering and disorientating. They made me feel a bit like Dr. Stockmann in An Enemy of the People.
The Triratna Perspectives website has some short extracts from a paper about cult-like tendencies in another pseudo-Buddhist group, the NKT, and it suggests that some of these cult-like tendencies are shared by Triratna. As regards the way these groups treat whistleblowers, the paper says:
6. "on top of the abusive experience experienced within the group, the wider community is likely to abandon you or emotionally neglect/invalidate you at a time of distress."
https://triratna-perspectives.com/links/paper-cult-tendencies-nkt
That is what happened to me. It has been quite a struggle trying to understand or come to terms with the hostility from some sections of the Triratna community. When I first started out criticising SR, I found it quite difficult both to understand how I had ended up being conned by SR, and also why Triratna were so hostile to me saying that SR was a conman. I mean, if someone complains about having been conned by an Internet scammer, people don't generally rush to the defence of the scammer.
Subsequently, I have more-or-less come to understand how I was conned by SR, but I still don't really understand why so many people in Triratna are so hostile towards me, and are so dismissive of what I say about Sangharakshita's behaviour and teaching.
Recently, I have been reading an article by Matthew Remski, titled "What's Behind the Blowback You'll Get When You Engage Cult Members", which seems to shed some light on why some people in Triratna are so hostile towards me. I am still mulling over the ideas he puts forward.
http://matthewremski.com/wordpress/whats-behind-the-blowback-youll-get-w...
As regards coming to understand how I was conned by SR, that has been a gradual process, involving learning about male rape, about grooming, and about cults and brainwashing. Learning about cults and brainwashing has been the most helpful area in understanding how I came to be conned by SR. Overall, it has been quite a long drawn out process.
Some of the questions I have had to face are, was I stupid and gullible to trust SR (or at least to give him the benefit of the doubt)? Was I stupid and gullible to think that anyone would actually try to follow the precepts that they apparently espoused? To what extent are the precepts simply a means of lulling people into a false sense of security, to gain their trust and make it easier to manipulate and control them? I still don't know the answer to that question.
Another question I still don't know the answer to is, to what extent is it a dog-eat-dog world? In my experience, and with the benefit of hindsight, there does seem to be an underlying dog-eat-dog ethos in Triratna, at least within the inner core of the group. To some extent, it seems to be the survival of the fittest. As far as I can make out, those who prosper within the hierarchy are those who are good at deceiving and manipulating newcomers, while passing themselves off as compassionate spiritual guides. Sangharakshita was quite skilled at that, and others seem to have copied some of his techniques.
But then I think, there does seem to be something of a dog-eat-dog ethos in the world at large, so perhaps I am naive and unrealistic to expect it to be any different in Triratna. I don't know.
Anyway, in trying to alert people to SR's deceptive brainwashing and psychological manipulation, I faced two major problems. The first problem is simply that brainwashing leaves no direct evidence, and is therefore ultimately impossible to prove.
The second major problem is more complex. It arises out of the fact that there are different degrees of involvement in Triratna. A cultish group like Triratna is sometimes said to be structured like the layers of an onion. People in the outermost layers may find it genuinely difficult to believe what goes on in some of the more committed levels of membership. Members who have benefited from starting to learn about meditation and Buddhism, and who have enjoyed the warmth and friendship of the group, without having been exposed to its darker side, will tend to think well of the group, and may be puzzled by criticisms of it, because they themselves have not experienced any exploitation or abuse.
These positive and supportive members can be used as a sort of public relations shield, enabling the group to present itself in a positive light, thus helping to counter any allegations against the group, and to reassure new members.
Thre also seem to be a fair number of positive and supportive members within some of the more committed levels of membership, though it seems more difficult to understand their enthusiasm, since many of them will be aware of some of the abuses, but seem to manage to turn a blind eye to them.
The Triratna Perspectives website offers a possible explanation of why some of the more committed and long-established members are enthusiastic supporters of the group:
https://triratna-perspectives.com/links/paper-cult-tendencies-nkt
9. "The member may feel as if the practises are 'working' for them due to indoctrination, fervor (infatuation and awe), emotional contagion, group narcissism, sense of belonging to a group, and love-bombing through the suggestion that they are all developing positive karma or 'merit'."
One of the comments on that page reads:
'No. 9 reminds me of the "old" Croydon and of Padmaloka today -- in fact both institutions share some of the same "staff".'
Nevertheless, despite the hostility, and the difficulty in actually proving anything, I do still feel quite strongly motivated to continue to try and warn people about the hidden dark side of Triratna, and the potential dangers of becoming too deeply involved with the group.
Ideally, I would also like to be able to help to persuade those who run Triratna to actually deal with the organisation's dark side, and the dodgy teachings, but I haven't had much success with that, so far as I can see. It is partly the Triratna hierarchy's apparent unwillingness to actually recognise and deal with the problems that leads me to think the group is effectively a cult.
While I can't see into people's minds, or really understand why some of the longer term members are so positive and supportive of Triratna, and are so resitant to any criticism of the group, I wonder if they have perhaps become somewhat institutionalised within the group. Some of them do seem rather dependent on the group and its institutions, to the extent that I can't really see them ever "going forth" from the group.
Anyway, another aspect of the effects of my involvement with Triratna, has been to make me feel I can't trust my own judgement. I was wrong about SR's probity, and also about Triratna's, so my own judgement has proved unreliable. Which also makes it difficult for me to trust other people - how can I know who to trust.?
In theory perhaps, I could just move on from my experience, and put it all behind me, but I haven't been able to do this. SR's teaching, and my experiences in Triratna, have left psychological scars, and psychological scars don't necessarily seem to heal themselves. To put it another way, I found SR's teaching to be a kind of poison, and some of the effects still linger.
There are not just psychological effects, but also practical effects. I feel somewhat lonely and isolated. I don't have a partner or a job - in fact, I have been classified by the UK Benefits Agency as incapable of work. The doctor who assessed me for the Benefits Agency said that a friend of his from University days had become involved in another cult, and now exhibited exactly the same symptoms as me. So I feel I was quite lucky to get a doctor who had some understanding about the effects of cult involvement, not many seem to.
In fact, few people seem to know much about cults. It seems almost impossible to explain to other people how cults and brainwashing work, unless they have actually been in a cult themselves. So I don't know what to say, when people ask me what I do. If I say, oh I used to be in a cult, they generally back away. Maybe they think it is infectious. So that difficulty in communication is another factor that tends to leave me feeling rather isolated.
So those are some of the reasons I have not so far been able to completely move on from my experience in Triratna.
Submitted on 23rd Jul 2020