Sangharakshita's Expulsion Letter to Mark Dunlop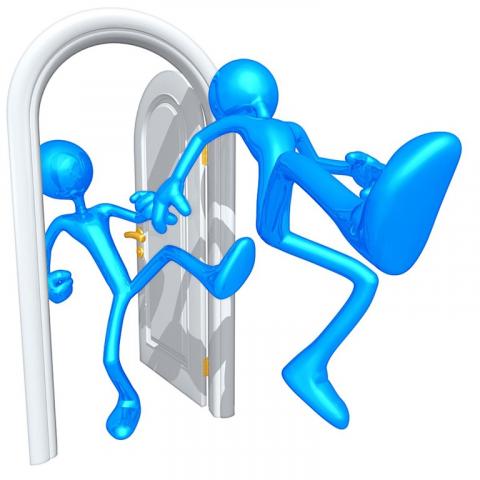 In 1987 the then Vajrakumara (Mark Dunlop) wrote a letter to the order gazette exposing Sangharakshita's sexually abusive actions toward him over a number of years. At this time there was little interest in Mark's allegations and no action was taken. Mark, fearing Sangharakshita would continue to engage in abusive behaviour with other young men, said his next step would be to talk to the press. At this point Sangharakshita (who had by this time developed a new "spiritual link" with the now ex-Prasannasiddhi) expelled him from the order. The expulsion letter is reproduced below, courtesy of Mark Dunlop.
The Office of The Western Buddhist Order
Padmaloka,
Lesingham House,
Surlingham, Norwich NR14 7AL
January 24, 1989
Dear Mark,
It is quite apparent from your recent attitude and actions towards me that you have completely severed the spiritual link that existed between us at the time of ordination. You are therefore no longer a member of the Western Buddhist Order and I shall be notifying all Order members to that effect. Naturally I very much regret that this has happened and hope that in the future you will also come to see what you have given up. Should that day come I will be very happy to re-establish my connection with you. In the meantime, I see no point in further contact with you.
Yours sincerely,
[signed] Sangharakshita.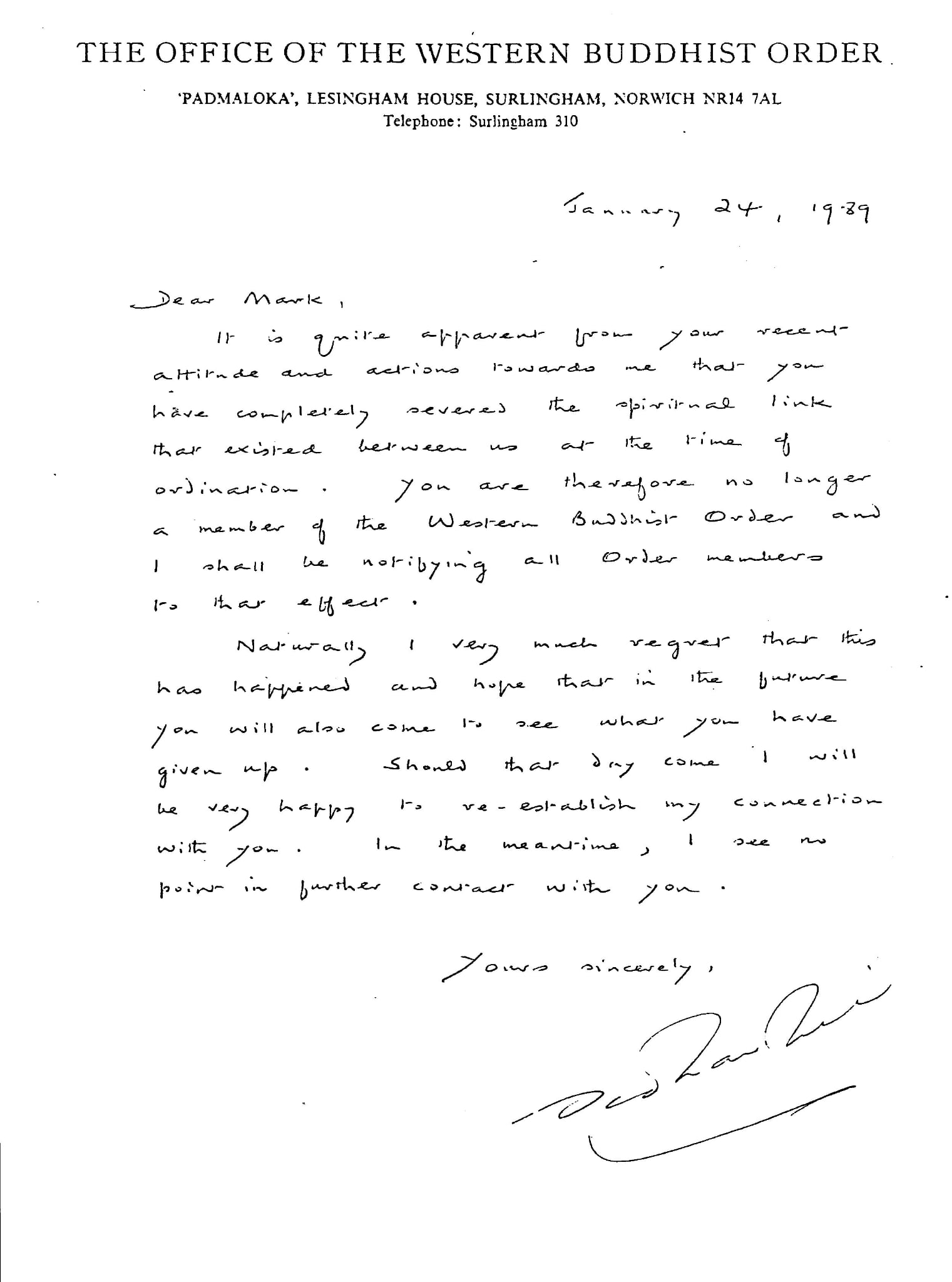 Submitted on 26th Apr 2020